Digital Marketing
·
Antwerpen
Stage social media
Wie zijn wij?
Smart Media Agency is een content marketing agency dat oprecht gelooft in de kracht van content marketing en storytelling. Door middel van sterke verhalen, relevante onderwerpen en originele content, creëren we een link tussen onze partners en hun klanten. Wij helpen bedrijven online zichtbaarder te worden en helpen hun met het creeren van een sterke digitale aanwezigheid. Hoe vertellen we hun verhalen? Via social media, video, native artikelen en SEO. We vertellen en verspreiden hun verhalen ook via print campagnes in nationale kranten en weekbladen (zoals Knack, Het Nieuwsblad, De Standaard, Le Vif, La DH) en via onze website fokus-online.be.

Wie ben jij?
- Je bent student of pas afgestudeerd aan digitale marketing of een andere communicatierichting met marketingvakken- Bachelorniveau behaald- Je hebt een vlotte pen.
- Je bent gewoon op zoek naar extra ervaring on-the-job
- Je bent van alle markten thuis, je werkt campagnes uit rond thema's zoals healthcare, food industry, automotive, opleidingen....
- Je bent een social media maestro, altijd op de hoogte van de laatste trends en platforms.- Je kent de social media platformen Instagram, Facebook en LinkedIn vanbuiten uit je broekzak
- Je kent de specifieke kenmerken van de verschillende netwerken wat betreft de schrijfregels en de soorten inhoud.
- Nederlands is je moedertaal, maar je hebt ook een goede kennis van het Engels.
- Je bent creatief en aarzelt niet om je eigen ideeën te bedenken.- Je werkt autonoom en zelfstandig en je bent kritisch voor je werk.
- Je bent flexibel, onafhankelijk en mist nooit een deadline.
- Ervaring of interesse zoals programma's als Google Analytics, Adobe programma's, Facebook Business Manager, Canva, wordt op prijs gesteld.
Wat bieden wij aan?
Wij bieden een afwisselende stage aan op de externe social media afdeling. Je doet research over verschillende platforms, helpt met het bepalen van topics voor klanten, schrijft copy voor posts op hun verschillende kanalen, gebruikt onze kant-en-klare templates om visuals te maken en helpt bij het promoten van de kanalen van onze klanten. Bovendien werk je (soms vanuit huis) in het coolste bedrijf van België (volgens ons dan 😜 ). Humor en gezelligheid zijn belangrijk en jij bent dan ook graag echt onderdeel van een team. Van etentjes en uitstapjes tot drankjes op de vrijdagmiddag jij bent het liefst overal bij. Onze visie op werk? "Work hard, play hard".

Herken je jezelf? Denk je erover om onze nieuwe stagiair te worden? Verlies geen tijd meer: stuur je CV en sollicitatiebrief naar vacature.be@smartmediaagency.be,
hopelijk tot snel!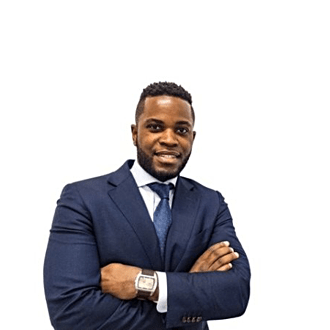 About Smart Media Agency
Please visit our corporate website and discover more.
Founded in
Sweden in 2007. More then a decade of experience in Content Marketing.
Digital Marketing
·
Antwerpen
Stage social media
Loading application form
Already working at Smart Media Agency?
Let's recruit together and find your next colleague.