Project Manager content marketing ( French speaking)
La S.P.R.L. Smart Media Agency est une entreprise média jeune en pleine croissance qui développe, produit et publie des campagnes thématiques pour la presse. Ces suppléments sont distribués via des magazines et des quotidiens de renom, comme Le Vif, Knack, Het Nieuwsblad, De Standaard et La DH.
Smart Media se caractérise par une culture d'entreprise orientée prestations. Nous sommes influents sur les marchés que nous sélectionnons. Smart Media a pour objectif de devenir rapidement un des acteurs de renom dans ce secteur en pleine croissance.
Nous sommes pour l'instant présents en Suède, aux Pays-Bas, en Suisse en Allemagne et en Belgique.
Fonction
Vous réalisez un supplément, de A à Z. L'accent est mis sur les ventes où vous vendez des annonces de qualité. Vous travaillez en étroite collaboration avec deux journalistes qui écrivent des articles pour vous. Vous approuvez les articles et veillez également à obtenir une interview géniale d'une personnalité wallonne/bruxelloise, qui sera à nouveau rédigée par un de nos journalistes. Vous êtes responsable de la recherche de clients potentiels, du contenu, de la production, des délais et du budget. Bref, un touche-à-tout, un manager. Pour connaître le succès, vous devrez travailler de façon structurée, stratégique et orientée objectif. Les ventes sont la clé du succès d'un supplément.
Profil
Vous n'avez aucune limite quand il s'agit d'atteindre votre objectif ? Vous êtes un fin stratège et avez une capacité de reflexion et d'analyse qui en surprendrait plus d'un ? Vous n'avez pas peur de l'échec et savez rebondir en apprenant de vos faiblesse pour les transformer en force ? Pour chaque défi pour avez une solution clé en main ? Vous savez vous adapter à tout environnement et savez également être à l'écoute de vos interlocuteurs tels que vos collègues et surtout vos clients? Votre niveau de vente dépasse toute attente ? Rien ne vous arrête face à votre soif d'apprendre dans ce domaine ? Votre esprit vainqueur et vendeur vous a toujours mené à réaliser une situation de win-win? Enfin vous voyez toujours le verre à moitié plein dans toutes les situations de la vie ? Si vous répondez oui à toutes ces questions et cochez les cases suivantes alors nous vous attendons !
Vos qualités:
Être à l'écoute des clients
Être team player
Avoir l'esprit de competition
Être motivé/e et impliqué/e dans ce que vous faites
Avoir un grand sens des responsabilités
Atteindre ses objectifs
Respecter les délais
Fournir des résultats de qualité
Titulaire d'un diplôme supérieur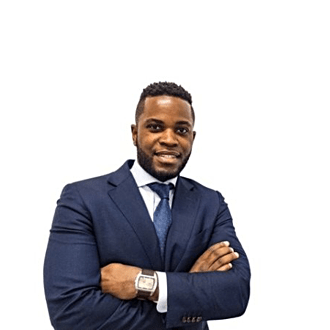 About Smart Media Agency
Please visit our corporate website and discover more.
Founded in
Sweden in 2007. More then a decade of experience in Content Marketing.
Project Manager content marketing ( French speaking)
Loading application form
Already working at Smart Media Agency?
Let's recruit together and find your next colleague.